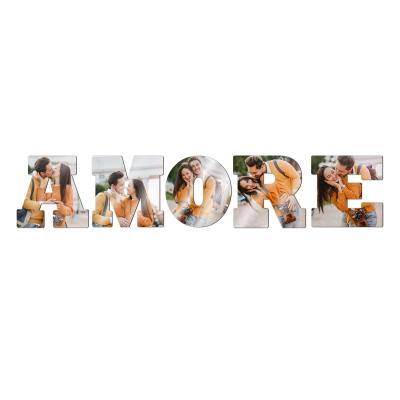 Sublistar® MDF single letter set AMORE
Product description
A unique eye-catcher are the full-surface sublimable letters with Sublistar® coating.
With them, messages or names can be
designed individually and personalized.
Perfectly suitable for contemporary decoration at home, lettering on children's rooms,
as a toy
and fun preparation for preschoolers or for gastronomy, schools, clubs or hotels.
The possible uses are almost limitless.
The very precise processing and the high-gloss finish
surface give the letters the finishing touch. In addition to individual letters
and special characters, you can
You can also order letter sets to spell out predefined words.
This simplifies your ordering process: you don't have to put each letter individually in the shopping cart.
When ordering with a print, please send the motif in good quality upload via file
upload when ordering. We will then check the image quality according to the size ordered.
Characteristics Brand:
Sublistar®
Materials: MDF
Thickness: 3mm
Height: 14cm
Design: To hang up Printability: All over

The letters are individually wrapped with 3 adhesive dots.