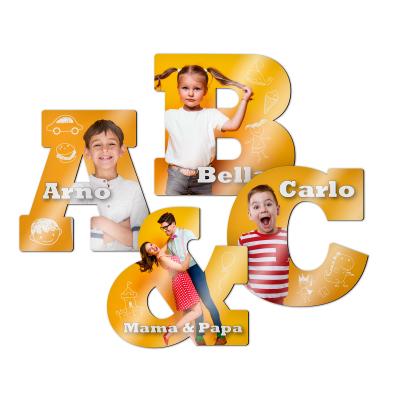 Product description
The full-surface sublimable letters with Sublistar® coating are new and unique.
With them, messages or names can be designed individually and personalized.
Perfect for contemporary home decor, lettering on children's rooms, as a toy
and fun preparation for preschoolers or for gastronomy, Schools, clubs or hotels.
The possible uses are almost limitless. The very precise processing and the high-gloss
surface give the letters the finishing touch. Individually packed with 3 adhesive dots

When ordering with a print, please send the motif in good quality upload via file upload
when ordering. We will then check the image quality according to the size ordered.
Characteristics
Brand: Sublistar®
Materials: MDF
Thickness: 3mm
Height: 14cm
Design: To hang up Printability: All over